5 Hidden Gems in Kuala Lumpur You Need to Visit
Here are five hidden gems in Kuala Lumpur that you should definitely visit:
---
Kwai Chai Hong
Kwai Chai Hong is a cultural and heritage destination in Kuala Lumpur, Malaysia, that consists of a cluster of restored pre-war shophouses located in the city's historic Chinatown area. The area was once a notorious red-light district in the 1960s and 1970s, but it has since been transformed into a vibrant cultural and artistic hub.
Kwai Chai Hong was revitalized in 2019 as part of a government initiative to preserve the city's heritage buildings and promote cultural tourism. The restoration project was spearheaded by a group of local artists, designers, and entrepreneurs, who worked together to give the shophouses a new lease of life.
Today, Kwai Chai Hong is home to a variety of art galleries, cafes, and boutiques, and it also serves as a venue for cultural events and performances. The restored shophouses feature a mix of traditional Chinese and contemporary design elements, creating a unique and immersive cultural experience for visitors.
---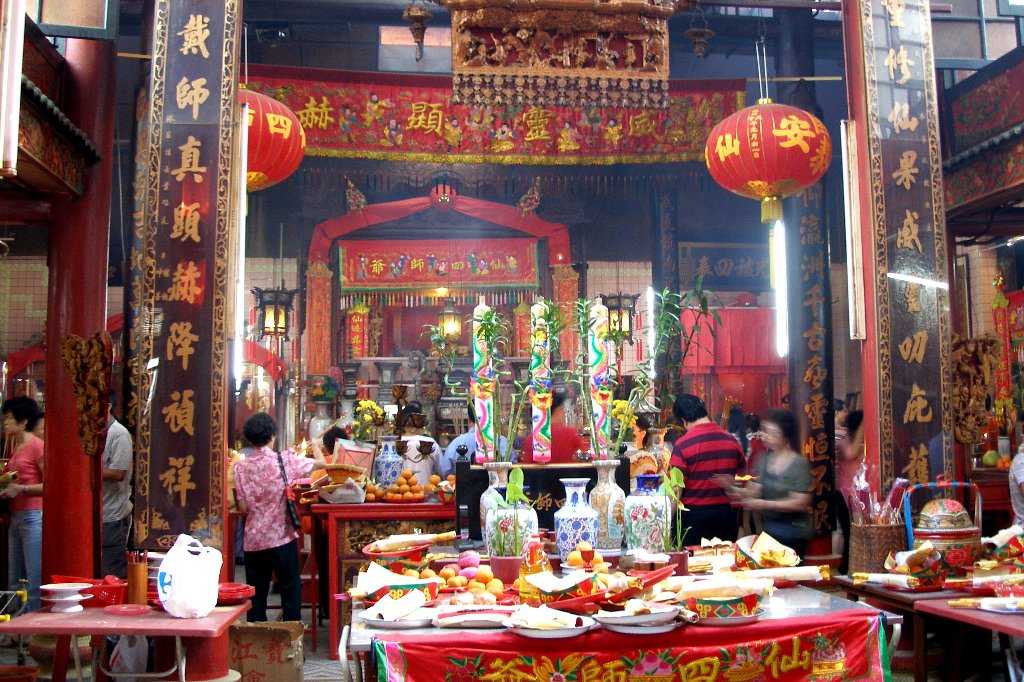 Sin Sze Si Ya Temple is a historic temple located in Kuala Lumpur, Malaysia. It was built in 1864 by Kapitan Yap Ah Loy, who was a prominent figure in the early development of Kuala Lumpur. The temple was dedicated to the patron deities of the Hokkien and Cantonese communities, Mazu and Shuiwei Shengniang.
The temple is located in Chinatown, and it is one of the oldest Taoist temples in Kuala Lumpur. It is also one of the few surviving buildings from the early days of the city. The temple's architecture reflects the traditional Southern Chinese style, with intricate carvings and vibrant colors.
The temple is an important cultural and religious landmark in Kuala Lumpur. It is a popular destination for visitors who want to learn more about the city's history and heritage. The temple is also an active place of worship, and it hosts a variety of religious and cultural events throughout the year, including the annual celebration of Mazu's birthday.
Overall, Sin Sze Si Ya Temple is a fascinating destination that offers visitors a glimpse into the rich cultural heritage of Kuala Lumpur's Chinese community.
---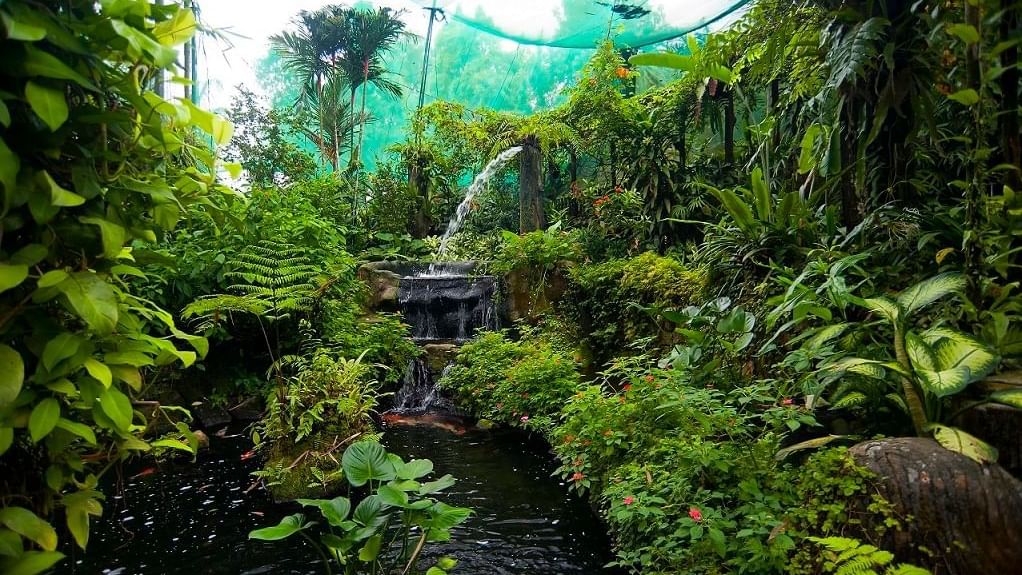 Kuala Lumpur Butterfly Park is a popular tourist attraction located in the heart of the city. It is a large butterfly garden that is home to more than 6,000 butterflies from over 120 different species. The park was established in 1992 and covers an area of approximately 80,000 square feet.
The butterfly park is designed to replicate the natural habitat of the butterflies, with lush greenery, ponds, and waterfalls. Visitors can walk through the park and observe the butterflies up close, as they flutter around freely in the open air. The park is also home to a variety of other insects, such as beetles, scorpions, and stick insects.
In addition to its impressive collection of butterflies, the park also features a museum that showcases the life cycle of butterflies, from egg to caterpillar to chrysalis to adult. Visitors can learn about the different stages of the butterfly's life and how they interact with their environment.
Overall, Kuala Lumpur Butterfly Park is a fascinating destination for nature lovers and anyone interested in learning more about these beautiful creatures. It offers a unique and immersive experience that allows visitors to connect with nature and appreciate the beauty of the natural world.
---
Taman Tugu Forest Park is a 66-acre urban forest park located in the heart of Kuala Lumpur, Malaysia. The park was established in 2017 as part of an initiative to create green spaces in the city and promote conservation efforts. The park is situated next to the National Monument and the Royal Malaysian Police Headquarters, making it easily accessible to visitors.
The park features a variety of flora and fauna, including rare and endangered species such as the Malayan Tiger, Malayan Tapir, and Sumatran Rhinoceros. It is home to over 4,000 trees, many of which are native to Malaysia, and several hiking trails that allow visitors to explore the park and enjoy its natural beauty.
Taman Tugu Forest Park also serves as an educational center for conservation and environmental awareness. Visitors can participate in guided tours and workshops that teach them about the importance of preserving natural habitats and the role of forests in mitigating climate change.
Overall, Taman Tugu Forest Park is a valuable asset to the city of Kuala Lumpur, providing a much-needed green space for residents and visitors to enjoy. It serves as a reminder of the importance of preserving our natural heritage and encourages us to take action to protect the environment for future generations.
Search City: