A Foodie's Guide to Kuala Lumpur: Must-Try Dishes and Restaurants
Kuala Lumpur, the capital of Malaysia, is a food lover's paradise with a vibrant food culture that reflects the country's multiculturalism. From Malay, Chinese, and Indian dishes to fusion cuisine, Kuala Lumpur offers a diverse range of food options. Here's a foodie's guide to Kuala Lumpur with must-try dishes and restaurants.
---
Nasi Lemak
Nasi Lemak is a popular Malaysian dish that is considered the country's national dish. The dish consists of rice cooked in coconut milk and pandan leaves, served with various accompaniments, such as sambal (a spicy chili paste), fried anchovies, roasted peanuts, cucumber, and boiled or fried egg. Nasi Lemak is usually eaten for breakfast or lunch, and it is commonly found at street food stalls, restaurants, and cafes throughout Malaysia and other parts of Southeast Asia.
Apart from its delicious taste, Nasi Lemak is also considered to be a symbol of Malaysian culture and identity. It reflects the country's diverse cultural heritage, as it combines Malay, Chinese, and Indian culinary influences. Nasi Lemak has also gained international recognition and is now enjoyed by people all over the world.
---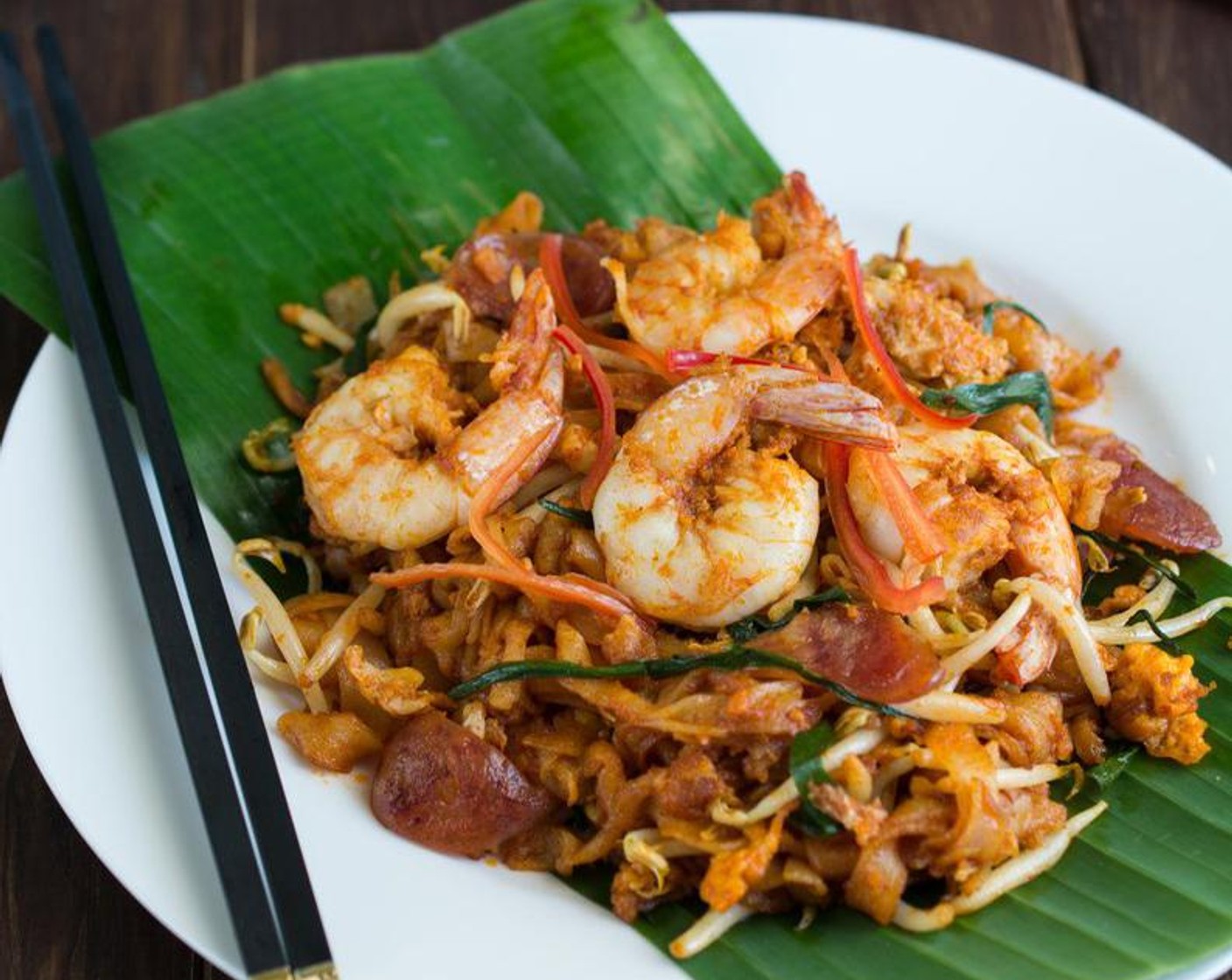 Char Kway Teow is a popular Malaysian and Singaporean dish that consists of stir-fried flat rice noodles in a dark soy sauce with ingredients such as egg, bean sprouts, cockles, Chinese sausage, and sometimes prawns or chicken. The dish is typically cooked in a wok over high heat, resulting in a slightly charred and smoky flavor.
Char Kway Teow has its origins in the Chinese diaspora in Malaysia and Singapore, and it is now considered a staple street food in both countries. The dish has gained a cult following among foodies and is often considered a must-try dish for visitors to Malaysia and Singapore.
The recipe for Char Kway Teow can vary depending on the region and the cook, with some versions being spicier, sweeter, or using different ingredients. Nonetheless, it remains a beloved dish that has become an important part of Malaysia and Singapore's culinary identity.
---
Roti Canai is a popular Malaysian flatbread that is typically served with a side of curry or dhal for dipping. The bread is made from dough that is stretched and twirled repeatedly to create thin layers before being cooked on a griddle or flat pan. It is often enjoyed for breakfast, as a snack or as a light meal.
The origins of Roti Canai can be traced back to India, where it is known as "paratha." The dish was brought over to Malaysia by Indian immigrants and has since become a staple of Malaysian cuisine.
In addition to the classic version, Roti Canai can be served with various fillings or toppings such as eggs, cheese, bananas, chocolate, or even durian. It is a versatile and inexpensive dish that is enjoyed by people of all backgrounds and ages.
Roti Canai is also known for the unique way it is prepared, with chefs flipping and stretching the dough with remarkable speed and skill. It is a spectacle to watch and adds to the charm of this beloved Malaysian dish.
---
Hainanese Chicken Rice is a classic dish of Singaporean and Malaysian cuisine that originated from Hainan province in southern China. The dish consists of poached or steamed chicken that is served with fragrant rice cooked in chicken broth, garlic, and ginger. It is typically accompanied by various dipping sauces, including chili sauce and dark soy sauce.
The chicken in Hainanese Chicken Rice is usually prepared by poaching it in a flavorful broth made with chicken stock, ginger, and garlic. This results in a tender and juicy chicken with a mild flavor that complements the fragrant rice perfectly.
Hainanese Chicken Rice is often regarded as Singapore and Malaysia's national dish, and it is widely enjoyed by locals and tourists alike. It is a simple yet satisfying dish that represents the diverse cultural influences of these two Southeast Asian countries.
While the recipe for Hainanese Chicken Rice may vary slightly between regions and individual cooks, the dish remains a beloved staple of Singaporean and Malaysian cuisine.
---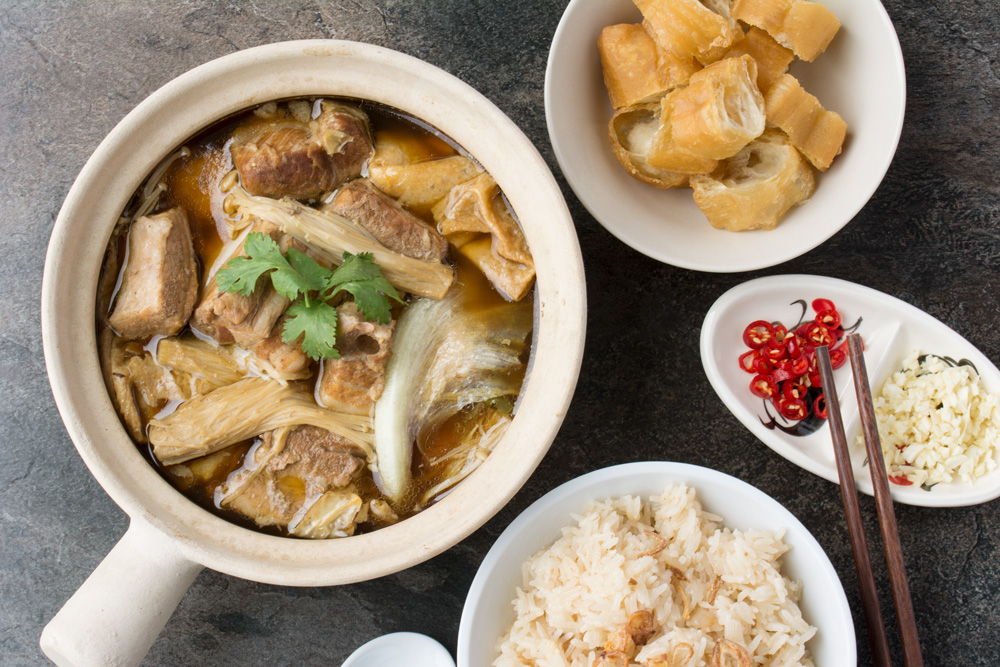 Bak Kut Teh is a pork rib soup that is a popular dish in Malaysia and Singapore. The name "Bak Kut Teh" literally translates to "meat bone tea" in Hokkien dialect, which reflects the dish's origins as a restorative tea made with pork bones and herbs.
The soup is typically made by simmering pork ribs in a broth flavored with a mix of herbs and spices, including garlic, star anise, cinnamon, and pepper. The resulting soup is rich, aromatic, and full of umami flavors.
Bak Kut Teh is often served with steamed rice, fried dough fritters, and chopped garlic and chili. It is a comforting and nourishing dish that is often enjoyed during cooler months or after a long day.
There are several variations of Bak Kut Teh, including the herbal version, which is made with a mix of Chinese medicinal herbs that are believed to have health benefits. The peppery version is another popular variation that is made with a lot of ground pepper, resulting in a spicier and more intense flavor.
Bak Kut Teh is a beloved dish in Malaysia and Singapore and is often considered a must-try for visitors to these countries.
---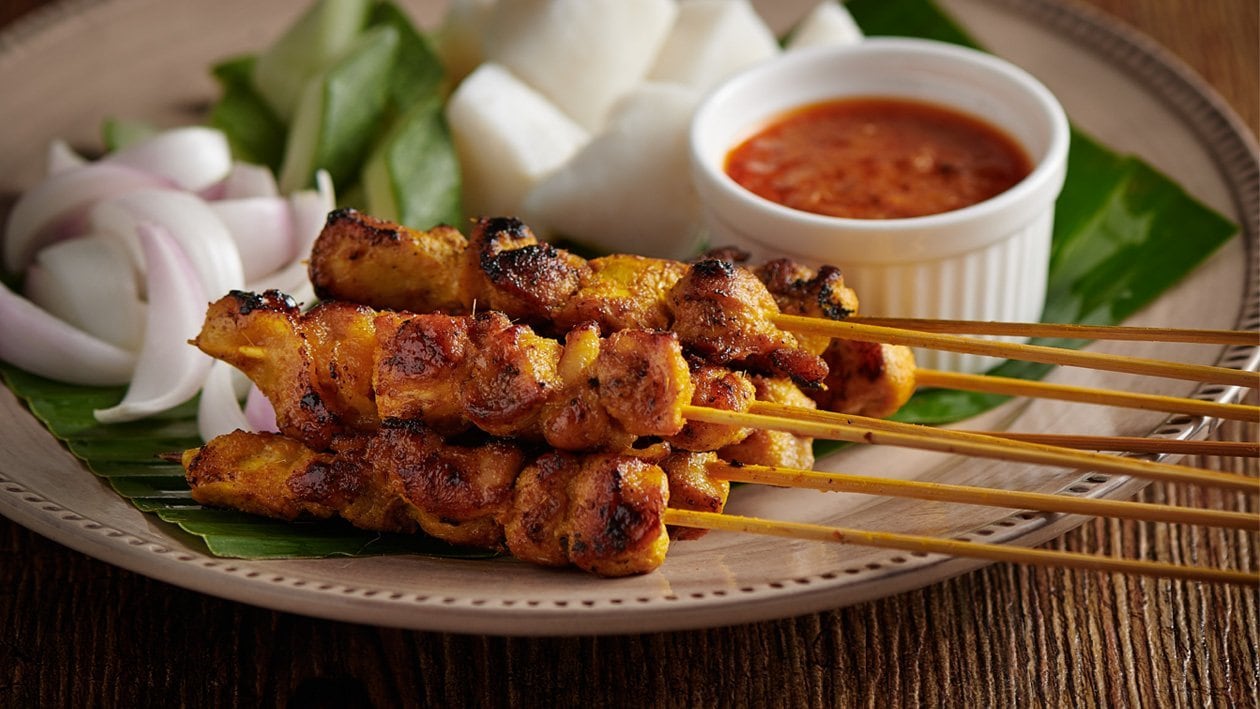 Satay is a popular Southeast Asian dish that consists of grilled or barbecued skewered meat, typically chicken, beef, or pork, served with a spicy peanut sauce. The dish is a favorite street food in Malaysia, Indonesia, Singapore, and Thailand, and it is often sold by vendors at night markets, roadside stalls, and food courts.
The meat for Satay is marinated in a mixture of spices, which can include turmeric, coriander, cumin, lemongrass, and chili powder, among others. The skewers are then grilled over charcoal, resulting in a smoky and charred flavor.
Satay is typically served with a peanut sauce made from ground roasted peanuts, chili, garlic, and other seasonings. Some variations of Satay may also be served with a sweet soy sauce or cucumber and onion relish.
Satay is a versatile dish that can be enjoyed as a snack or as a main course, and it is often served with rice cakes or bread. It is a delicious and satisfying dish that has gained popularity around the world, with variations of the dish found in many different countries.
---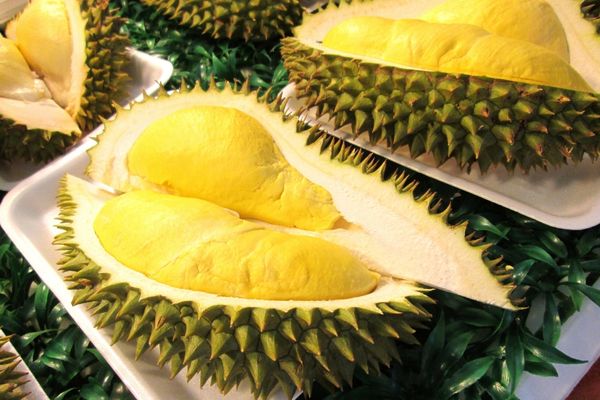 Durian is a large, spiky fruit native to Southeast Asia, known for its strong odor and creamy, custard-like flesh. It is widely considered a delicacy in many countries, including Malaysia, Indonesia, Thailand, and the Philippines.
The durian has a distinctive, pungent odor that has been likened to rotting flesh, onions, or gym socks, and has led to its being banned from some public places such as hotels and public transport in certain countries. However, its fans consider the smell to be part of the fruit's charm and enjoy the rich, creamy, and slightly sweet flavor that is said to be reminiscent of almonds, vanilla, and caramel.
Durian is often eaten fresh, but it can also be used as an ingredient in various dishes such as ice cream, cakes, and desserts. The fruit is also believed to have a variety of health benefits and is rich in nutrients such as vitamins C and B6, potassium, and fiber.
While durian is beloved by many, it is also a divisive fruit that elicits strong reactions from those who dislike its strong smell and flavor. However, for those who appreciate its unique taste and texture, durian is a true delicacy that is worth seeking out.
---
Some restaurants to check out during your visit:
Din Tai Fung – This popular Taiwanese restaurant chain serves up delicious dumplings and other Taiwanese dishes. Located in Pavilion Kuala Lumpur.
Opium – This stylish restaurant serves up traditional Chinese cuisine in a beautiful setting with antique decor. Located in Changkat Bukit Bintang.
Enak KL – This restaurant serves up traditional Malay cuisine in a modern setting. Located in Starhill Gallery.
Marini's on 57 – This rooftop bar and restaurant offers stunning views of Kuala Lumpur's skyline and serves up Italian cuisine. Located in Petronas Tower 3.
Madam Kwan's – This restaurant chain serves up traditional Malaysian cuisine in a casual setting. Located in Suria KLCC.
Enjoy your culinary journey through Kuala Lumpur!
Search City: