Welcome to Milan, one of the liveliest cities in Italy. From historic bars to luxury clubs, Milan offers a vibrant nightlife scene that caters to every taste. Whether you're a local or a tourist, you won't run out of options to explore in Milan's bars, clubs, and alternative nightlife experiences. In this article, we'll guide you through the best spots to check out in Milan's nightlife scene, give you tips to make the most of your experience, and provide safety considerations to help you have a fun and safe night out in Milan. So, let's dive in and discover what Milan's nightlife has to offer!

Introduction to Milan's Nightlife
Milan is a vibrant and cosmopolitan city, known for its fashion, culture, and business opportunities. However, the city also boasts a buzzing nightlife scene that attracts locals and tourists alike. From historic bars to trendy clubs and alternative venues, Milan has something to offer for everyone seeking to have a good time after hours.
Why Milan's Nightlife is Worth Checking Out
Milan's nightlife is a reflection of the city's diversity and creativity. Whether you're looking for a laid-back evening with friends or an all-night party, there's a spot in Milan that can cater to your preferences. Besides, the city's night scene can also be an opportunity to experience the latest trends in music, fashion, and entertainment.
The Best Times to Experience Milan's Nightlife
Milan's nightlife usually starts late in the evening and lasts until the early hours of the morning. However, different areas of the city have different schedules, and some clubs or bars may have specific opening days or times. Generally, the best nights to go out are Thursdays, Fridays, and Saturdays. During the summer, Milan also offers several open-air and rooftop venues that are ideal for warm nights.
Best Bars in Milan
Milan's bar scene is both classic and innovative, with several spots that have been around for decades and others that have recently opened to showcase new mixology and gastronomic trends. Here are some of the best bars in the city, divided into three categories.
Historic Bars: Timeless Atmosphere and Classic Cocktails
If you're looking for a traditional Italian aperitivo or digestivo, Milan has several historic bars that have been serving the city's patrons for generations. These venues often have an elegant atmosphere, with marble counters, vintage decor, and skilled bartenders who can prepare classic cocktails or signature drinks.
Some of the most famous historic bars in Milan include Camparino, opened in 1915 and located in the iconic Galleria Vittorio Emanuele II, and Bar Basso, where the Negroni Sbagliato was allegedly invented in the 1960s.
Craft Cocktail Bars: Mixologists and Unique Drinks
For those who enjoy experimental and creative beverages, Milan has a growing scene of craft cocktail bars that focus on high-quality ingredients, innovative recipes, and an intimate atmosphere. These bars often have a speakeasy-style entrance or a hidden location, and they require a reservation or a password to access.
Some of the best craft cocktail bars in Milan are Nottingham Forest, named after the famous movie, where the menu is a book of illustrated cocktails, and Backdoor-43, listed in the Guinness World Records as the world's smallest bar.
Wine Bars: From Local to International Wines
Milan is located in the Lombardy region, known for producing some of the finest Italian wines, such as Franciacorta, Barbera, and Pinot Grigio. However, the city also has a selection of wine bars that offer labels from all over the world, with a focus on organic and biodynamic production and food pairing.
Some of the most popular wine bars in Milan include La Vineria di Via Montenapoleone, located in the fashion district and with over 500 labels, and Cantine Isola, a cool spot in the Isola neighborhood where you can buy wine bottles and taste them with a plate of cheese or cold cuts.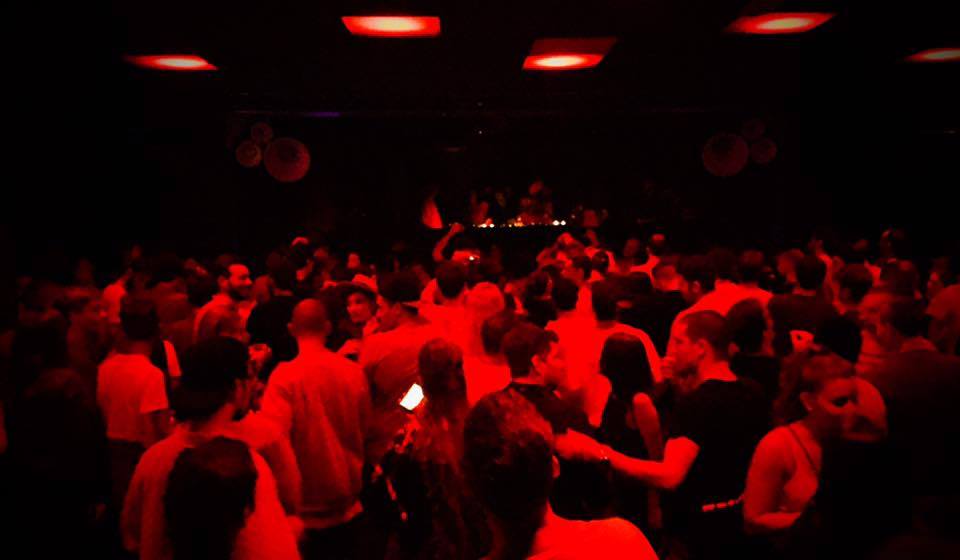 Top Clubs in Milan
Milan's clubbing scene is dynamic and diverse, with venues that range from underground techno parties to glamorous rooftop terraces. Here are some of the top clubs in Milan, grouped into three categories.
Electronic Music Clubs: Dance the Night Away to the Beat of Milan's DJs
Milan has a long tradition of electronic music, with several clubs that have hosted renowned DJs and producers from all over the world. These clubs often have a dark and industrial atmosphere, with a focus on techno, house, and minimal styles.
Some of the best electronic music clubs in Milan are Amnesia, located near the Navigli canal and with a large dance floor and a sound system, and Dude Club, in the Porta Romana district and famous for its after-hours parties.
Luxury Clubs: Milan's High-end Nightlife Scene
Milan is known for being a hub of luxury and fashion, and this is also reflected in its nightclub scene. These clubs often have a lavish decor, an upscale dress code, and a VIP area for celebrities and influencers.
Some of the most exclusive clubs in Milan are Armani/Privé, located in the Armani Hotel and with a sophisticated ambiance and a high-end cocktail list, and Just Cavalli, designed by the famous fashion designer and with a jungle theme and an outdoor terrace.
Live Music Clubs: From Jazz to Rock, the Best Venues in Milan
Besides electronic and dance music, Milan also has a vibrant live music scene that covers different genres and styles. These clubs often have a more relaxed atmosphere, with a stage, a bar, and a seating area.
Some of the best live music clubs in Milan are Blue Note, a legendary jazz club that has hosted artists like Chet Baker, Miles Davis, and Ray Charles, and Alcatraz, a large venue that hosts rock and pop concerts and DJ sets.
Alternative Nightlife Experiences
Milan's nightlife also includes several alternative experiences that cater to specific interests and communities. Here are some of the most interesting and diverse options.
Open-air Clubs and Rooftop Bars: Enjoy Milan's Warm Nights with a View
During the summer months, Milan transforms several of its outdoor spaces into open-air clubs or rooftop bars, where you can enjoy a drink or dance under the stars. These venues often have a stunning view of the city's skyline or landmarks.
Some of the best open-air clubs and rooftop bars in Milan are Terrazza Aperol, located on top of the Duomo Museum and with an Aperol Spritz-themed decor and menu, and Magazzini Generali, a former warehouse near Porta Genova that hosts concerts and DJ sets both indoors and outdoors.
Gay Bars and Clubs: Milan's LGBTQ+ Nightlife Scene
Milan has a thriving LGBTQ+ community and several gay-friendly bars and clubs that promote diversity and inclusivity. These venues often have a colorful and festive atmosphere, with drag shows, karaoke nights, and themed parties.
Some of the best gay bars and clubs in Milan are LeccoMilano, a cozy bar in the Porta Venezia district that hosts art exhibitions and cultural events, and Plastic, a legendary club that has been around since the 1980s and welcomes a diverse crowd of party-goers.
Student Bars and Clubs: Affordable and Lively Spots Around Milan's Universities
Milan is also home to several universities and student communities, which have created a lively scene of affordable bars and clubs that cater to a younger crowd. These venues often have a casual and laid-back
Milan Nightlife Districts
When it comes to nightlife, Milan has something for everyone. The city is divided into several districts, each with its own unique vibe and atmosphere. Here are some of the most popular areas for going out in Milan:
Brera: The Coolest Neighborhood in Milan
Brera is the most hip and trendy neighborhood in Milan, known for its artistic flair, chic boutiques, and lively nightlife. The area is dotted with bars, clubs, and cafes that cater to a young and fashionable crowd. Start your evening in Brera with an aperitivo (pre-dinner drink) at one of the many outdoor terraces and soak up the vibrant atmosphere.
Navigli: The Canal District, Famous for Its Bars and Restaurants
Navigli is one of the most picturesque areas of Milan. It is best known for its charming canals and trendy bars, restaurants, and shops. The district is a popular destination for locals and tourists alike, and it offers a diverse range of nightlife options. From jazz clubs to wine bars, Navigli has something for everyone.
Porta Romana: Where Milanese Nightlife Meets International Flair
Porta Romana is a thriving nightlife district that sits at the crossroads between Milanese culture and international flair. Here, you'll find a mix of traditional Italian wine bars, hipster cocktail lounges, and trendy music venues. This is the perfect district if you're in the mood for a night out that's a little bit edgier and more experimental.
Tips for Enjoying Milan's Nightlife
Milan's nightlife is legendary, and it offers a diverse range of experiences for every taste. Here are some tips to help you make the most of your night out in the city:
Booking a Table: How to Skip the Line and Get the Best Seats
If you're planning to hit up one of Milan's popular clubs or bars, consider booking a table in advance. This will ensure that you have a spot reserved and that you won't have to wait in long lines. Most of the city's top venues offer table service, which means that you'll be able to sit back, relax, and enjoy the party.
Dress Code: What to Wear to Milan's Nightlife Scene
Milan is a stylish city, and its nightlife reflects that. If you want to fit in with the locals, make sure that you dress to impress. Most clubs and bars in Milan have a smart casual dress code, which means that you can ditch the sneakers and opt for some stylish shoes instead. Avoid wearing shorts or beachwear, as these are not typically accepted in Milan's nightlife scene.
Transportation: How to Get Around Safely and Conveniently
Milan's public transportation system is efficient and easy to use, making it the perfect way to get around the city at night. Buses and trams run until late in the evening, and the metro operates until midnight on weekdays and 1 am on weekends. Taxis are also readily available, but they can be expensive. Consider using ride-sharing apps like Uber or Lyft to save money and get around more easily.
Safety Considerations When Going Out at Night in Milan
Milan is a safe city, but like any major urban area, it's important to be aware of your surroundings and take precautions when going out at night. Here are some safety considerations to keep in mind:
General Safety Tips: Staying Safe in Milan's Nightlife Scene
Stick with friends, avoid walking alone in unlit areas, and never leave your drink unattended. It's always a good idea to have a charged phone with you and to know basic Italian phrases in case of an emergency. Be aware of pickpockets, particularly in crowded areas like bars and clubs.
Specific Safety Concerns: What to Watch Out for in Milan's Different Districts
While Milan is generally a safe city, certain areas may require additional vigilance. For example, Navigli can get crowded and rowdy late at night, so be aware of your surroundings and avoid confrontations. In Brera, be cautious of pickpockets in the busy outdoor areas. In Porta Romana, stick with well-lit and populated areas, especially if you're walking alone.Milan's nightlife is sure to leave an unforgettable impression on anyone who experiences it. Whether you're looking for a laid-back night out or an extravagant evening, Milan has something for everyone. From historic bars to luxury clubs, alternative experiences, and safety tips, we hope this guide has helped you navigate through the city's nightlife scene. So, go out and explore Milan's nightlife, and make sure to have a great time!
Frequently Asked Questions (FAQ)
What is the legal drinking age in Milan?
In Milan, the legal drinking age is 18 years old. However, some bars and clubs may have a higher age restriction or require an ID for entrance.
What is the dress code for Milan's nightlife scene?
Milan's dress code varies depending on the venue, but usually, smart casual attire is appropriate. Avoid wearing shorts or flip-flops, and opt for a collared shirt and dress shoes for men, and a stylish dress or top and heels for women.
What is the average cost of drinks in Milan's nightlife scene?
The cost of drinks in Milan's nightlife scene varies depending on the venue and type of drink. Generally, beer and wine are cheaper than cocktails, and prices range from €5 to €20 or more, depending on the location and type of drink.
What are some safety tips for enjoying Milan's nightlife?
To stay safe while enjoying Milan's nightlife, it's essential to avoid walking alone at night, take official taxis or ride-sharing services, and stay aware of your surroundings. It's also advisable to keep your belongings close and avoid showing off valuables, especially in crowded areas. Finally, make sure to drink responsibly and avoid accepting drinks from strangers.
Search City: