From Vinyl to Vintage: Unearthing Amsterdam's Unique Shopping Experiences
Amsterdam is known for its picturesque canals, charming architecture, and vibrant nightlife. But beyond these popular tourist attractions, the city has a unique shopping scene that is waiting to be explored. From vintage clothing and antique treasures to sustainable fashion and local markets, Amsterdam is a shopping destination like no other. In this article, we'll take a closer look at the city's diverse shopping experiences, highlighting some of the best places to shop for one-of-a-kind finds and uncovering the stories behind Amsterdam's thriving vintage scene. Whether you're a seasoned shopper or just looking for something different to do in the city, Amsterdam's unique shopping experiences are not to be missed.

1. Amsterdam's Thriving Vintage Scene
Amsterdam is well-known for its vintage clothing, home decor, and furniture shops. Whether it's for environmental reasons or a love for unique, one-of-a-kind pieces, vintage shopping has become increasingly popular in recent years. Here are some of the reasons why vintage shopping is such a hit in Amsterdam:
1.1 Vintage Clothing: A Sustainable Fashion Choice
Vintage clothing is not only fashionable but also sustainable. By buying secondhand clothing, you're reducing your carbon footprint and keeping clothes out of landfills. Amsterdam has a wealth of vintage clothing shops that offer a range of styles, from classic vintage to retro and bohemian.
1.2 The Appeal of Vintage Home Decor and Furniture
Vintage home decor and furniture can add character and charm to any living space. Amsterdam has a variety of vintage shops that specialize in unique home decor and furniture pieces, from mid-century modern to industrial and rustic styles.
1.3 The Rising Popularity of Vintage Bicycles
In Amsterdam, cycling is a way of life. It's no surprise then that vintage bicycles have become increasingly popular in recent years. Amsterdam has a number of vintage bike shops that offer refurbished bikes from the 60s, 70s and 80s, as well as parts and accessories for vintage bike enthusiasts.
2. The Charm of Shopping in Local Markets
Amsterdam has a rich market culture, with markets dating back to the 1600s. Shopping at local markets is a great way to experience Amsterdam's unique culture and pick up some local products and fresh produce. Here are some of the best markets to visit:
2.1 The Best Markets for Fresh Produce and Local Products
The Albert Cuyp Market is one of Amsterdam's oldest and largest markets, offering everything from fresh produce to clothing and souvenirs. The Noordermarkt is a popular farmers market that takes place every Saturday, offering a wide range of organic produce, cheese, and other local products.
2.2 One-of-a-Kind Finds at Amsterdam's Flea Markets
Flea markets are a treasure trove of one-of-a-kind finds, from vintage clothing and jewelry to antique furniture and collectibles. The IJ-Hallen flea market is one of Amsterdam's largest indoor flea markets, offering over 700 stands selling vintage clothing, furniture, and more.
2.3 The Unique Experience of Shopping at Amsterdam's Street Markets
Amsterdam's street markets offer a unique shopping experience, with vendors selling everything from flowers to fresh fish. The Bloemenmarkt is a floating flower market that operates from houseboats along the Singel canal, while the Dappermarkt is one of the city's most colorful and diverse street markets.
3. Exploring Unique Shops in Amsterdam's Neighborhoods
Amsterdam is also home to a variety of independent boutiques and shops. Exploring the city's neighborhoods can reveal hidden gems and unique shopping experiences. Here are some of the best neighborhoods for shopping:
3.1 Discovering Hidden Gems in Amsterdam's Independent Boutiques
Amsterdam's independent boutiques offer a range of unique and high-quality products. De Negen Straatjes (The Nine Streets) is a picturesque area of Amsterdam that's home to some of the city's best independent shops, selling everything from fashion to homeware.
3.2 The Best Neighborhoods for Shopping in Amsterdam
De Pijp is a trendy neighborhood that's home to some of Amsterdam's best vintage shops, as well as independent boutiques and specialty food shops. The Jordaan is a historic neighborhood that's packed with shops, cafes, and art galleries.
3.3 Supporting Local Businesses in Amsterdam's Shopping Districts
Amsterdam has several shopping districts, including Kalverstraat, Nieuwendijk, and Haarlemmerstraat. These streets are lined with both international chains and local businesses, offering a mix of high-street and independent shops.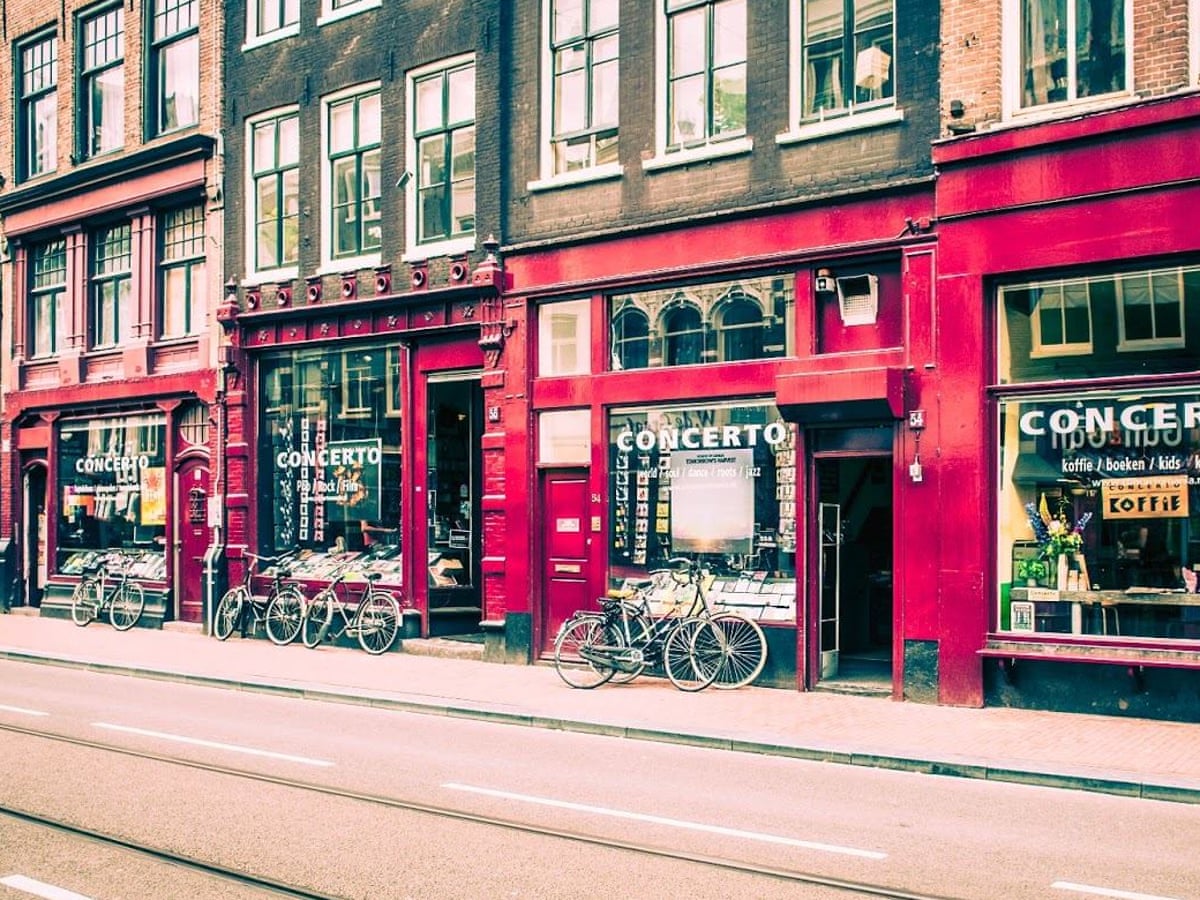 4. Vinyl Hunting in Amsterdam's Record Stores
Amsterdam has a thriving music scene, with a variety of record stores catering to music enthusiasts. From rare finds to new releases, here are some of the best record stores in Amsterdam:
4.1 The Best Record Stores for Vinyl Enthusiasts
Concerto is one of Amsterdam's most well-known record stores, offering a wide range of new and used vinyl, CDs, and DVDs. Rush Hour Records specializes in dance music and has a reputation for stocking hard-to-find releases.
4.2 Digging for Rare Finds: Amsterdam's Secondhand Vinyl Shops
Secondhand vinyl shops are a great place to find rare and obscure records. Record Mania is a popular secondhand record store that's been operating for over 20 years, while The Record Palace specializes in collectible vinyl from the 60s and 70s.
4.3 Discovering New Music in Amsterdam's Independent Record Stores
Amsterdam's independent record stores offer a platform for emerging artists and new releases. Swordfish & Friend is a small but well-curated record store that focuses on independent labels, while Red Light Records is dedicated to underground dance music.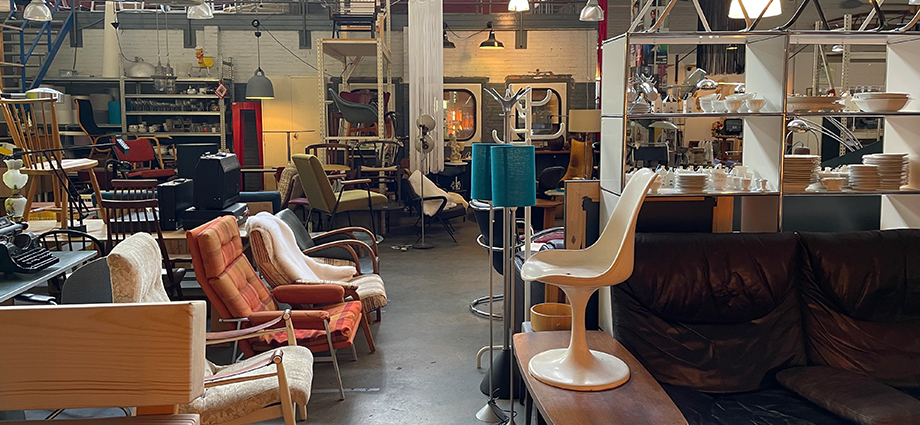 5. Uncovering Amsterdam's Antique Treasures
Amsterdam's antique scene is a treasure trove waiting to be discovered. From rare and valuable collectibles to unique vintage finds, the city has something for everyone. For antique collectors, Amsterdam offers a variety of specialized shops which carry everything from antique furniture and home decor to rare coins, stamps, and vintage jewelry.
5.1 Amsterdam's Best Antique Shops for Collectors
Some of the best antique shops in Amsterdam include De Looier Antiekcentrum, an indoor market with over 70 different dealers offering antiques of all kinds. Another great option is Antiekcentrum Amsterdam, which has a wide variety of antiques and collectibles, including vintage toys, gramophones, and clocks. For decorative arts enthusiasts, De Weldaad is a must-visit, with a collection of rare ceramics, glassware, and silver.
5.2 The History and Significance of Amsterdam's Antique Scene
Amsterdam's antique scene goes back centuries, with historical buildings and architecture on every corner. The city has been a hub for international trade since the 16th century, which has allowed it to collect many unique and valuable antiques from around the world. Today, the antique scene in Amsterdam continues to thrive, with the city being an important destination for antique collectors and enthusiasts from around the world.
5.3 The Best Antique Markets in Amsterdam
In addition to specialized antique shops, Amsterdam is home to several markets that offer antiques and vintage finds. The IJ-Hallen Flea Market takes place every month and is the largest flea market in Europe. This market is ideal for those seeking unique vintage finds at affordable prices. Another popular option is the Spiegelkwartier Antique Market, which takes place every Sunday and is home to over 70 antique dealers offering a vast selection of antiques and collectibles.
6. Sustainable Fashion Shopping in Amsterdam
For those who are conscious about the environment, shopping sustainably in Amsterdam has never been easier. From eco-friendly concept stores to locally made artisan products, there are plenty of sustainable options for shoppers.
6.1 Embracing Slow Fashion: Sustainable Options in Amsterdam
One of the best things about Amsterdam's sustainable fashion scene is the focus on slow fashion. This means that clothes are made with durability in mind, and are designed to last for years, instead of being thrown away after a season or two. Some great sustainable fashion stores in Amsterdam include Studio JUX, which specializes in stylish and sustainable clothing, and Geitenwollenwinkel, a concept store that carries a range of eco-friendly clothing, accessories, and beauty products.
6.2 Eco-Friendly Shopping in Amsterdam's Concept Stores
Amsterdam also has a variety of eco-friendly concept stores, such as Kuyichi and MUD Jeans, which specialize in sustainable denim. These stores use sustainable materials and production methods to create jeans that are not only better for the environment, but also stylish and trendy. Another popular concept store for sustainable fashion is The Impact Shop, which carries a variety of ethical and sustainable fashion, home decor, and beauty products.
6.3 Supporting Local Designers and Artisans in Amsterdam
For those who prefer to shop local, Amsterdam has a wealth of talented designers and artisans. The city is home to a variety of markets and shops that showcase unique and handmade products, such as the Sunday Market and the Maker Market. Another great option is Shoppe, a store that carries a range of locally made clothing, accessories, and home decor from emerging Dutch designers.
7. A Guide to Amsterdam's Best Vintage Stores
Vintage shopping in Amsterdam is a one-of-a-kind experience. With a rich history and vibrant culture, Amsterdam has a unique selection of vintage shops that offer clothing, accessories, and home decor from every era.
7.1 The Top Vintage Stores for Clothing, Accessories, and Home Decor
One of the top vintage stores in Amsterdam is Episode, which has a wide selection of vintage clothing, accessories, and home decor from every decade. Another great option is Marbles Vintage & Design, which specializes in high-end vintage fashion from the 1920s to the 1980s. For those looking for unique home decor and furnishings, Loods 5 is a must-visit, with a vast selection of vintage and industrial items.
7.2 Navigating Amsterdam's Vintage Scene: Tips and Tricks
Navigating Amsterdam's vintage scene can be overwhelming, but with a few tips and tricks, it can be a fun and rewarding experience. Start by researching the best vintage shops in the city and prioritize your must-visit stores. It's also a good idea to set a budget and be prepared to haggle for the best deals. Additionally, vintage shopping in Amsterdam is best done by bike or on foot, so wear comfortable shoes and be prepared to explore the city's unique neighborhoods and streets.In conclusion, Amsterdam's shopping scene is a treasure trove of unique experiences, offering everything from vintage finds to sustainable fashion and local markets. Whether you're looking for rare vinyl records, antique treasures, or one-of-a-kind pieces from independent boutiques, Amsterdam has something for everyone. So why not take a break from the usual tourist attractions and explore the city's shops and markets to unearth some hidden gems? You never know what you might find!
FAQ:
1. Where are the best vintage stores located in Amsterdam?
Amsterdam has a thriving vintage scene, with many stores located throughout the city. Some of the best neighborhoods for vintage shopping include De Pijp, Jordaan, and Haarlemmerbuurt. Some of the top stores to check out include Episode, Marbles Vintage, and Zipper.
2. What are some of the sustainable fashion options available in Amsterdam?
Amsterdam has a growing number of sustainable fashion options, with many stores and concept stores offering eco-friendly clothing, accessories, and home decor. Some of the top stores to check out include The Girl Can't Help It, Geitenwollenwinkel, and Lena Fashion Library. You can also find local designers and artisans selling their sustainable creations at markets and pop-up events throughout the city.
3. Are there any unique markets in Amsterdam that are worth checking out?
Yes! Amsterdam is home to a variety of markets, from traditional street markets to flea markets and farmers markets. Some of the top markets to check out include the Albert Cuyp Market, the Waterlooplein Flea Market, and the Noordermarkt Farmers Market. These markets offer a unique shopping experience and a chance to discover some hidden gems.
4. What is the best way to get around Amsterdam's shopping districts?
Amsterdam is a walkable city, and many of its shopping districts are located within easy walking distance of each other. However, if you prefer to travel by bike, Amsterdam is also a bike-friendly city with many bike rental options available. Another option is to use public transportation, such as trams and buses, to get around the city.
Search City: